My Favorite Pillow (music video called 2 Guys, 600 Pillows) is a song about pillows and was a collabaration with SleepBetter.org, who provided all of the pillows for the music video. SleepBetter.org also collabarated with Rhett and Link for their music video for their song, Sleep Tight, in which SleepBetter.org provided all of the pillows, mattress toppers, and matresses. The video was a suggestion by YouTube user, hotshot4525, as part of Rhett and Link's Submit a Song Idea Series. The video contains many pillows and is played backwards, with Rhett and Link singing backwards during shooting.
Do, do you remember back in middle school;
When my trunks fell down at the pool.
Everyone laughed, except for you;
You just let me hold you in my bedroom.

Our freshmen year, when Julie McKnight;
Dumped me because of my overbite.
I cried all night all over you;
You didn't seem to mind my tears or my drool.

I could always hold you tight.
(My favorite pillow)
So soft, so cool on your other side.
(My favorite pillow)

In my eyes, you've been nothing but classy;
But everybody's saying you're nasty.
Full of fungus, it can't be true;
Laden with bacteria. (No, not you)

But the thing that really did me in;
I learned your full of dust mite excrement.
And those dead skin cells may be mine;
But knowing what's in you, I can't sleep at night.

We've been through both thick and thin.
(Because you're a pillow)
It's hard to say this is the end.
(My favorite pillow)

It's not me, it's definitely you.
(I'll get a new pillow)
You're a body fluid sponge, and we're through.
(I'm getting a new you)
Awards/Achievements
Edit
The video has been recognized by TIME, with a spot in it's Top 10 Talented Web Videos of 2010. They said the following about the video:

"
The video for comedy duo Rhett and Link's "My Favorite Pillow" would be fabulous enough forwards — who doesn't love pillows? — but run it backwards and it's even better. Suddenly, floating pillows perform on command, miraculously shaping themselves into forts, giant toilets, and the perfect trampoline companions. But perhaps the most impressive feat of the video is how Rhett and Link mouthed the words to their song in reverse.
"

—TIME

In 2011, Rhett and Link won two Weebly Awards for Best Editing. They include one Weebly Award and one People's Voice Award. SleepBetter.org said the following about this win: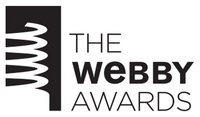 "
Since being released in September of 2010, MILLIONS have watched Rhett & Link's masterpiece, 2 Guys 600 Pillows. The online video (created for Carpenter Co. and SleepBetter.org) ... was awarded not one, but TWO Webby Awards!

The Webbys are the leading international award honoring excellence on the Internet. ... A big thanks to the International Academy of Digital Arts and Sciences, which judges the awards, and to those who voted for 2 Guys 600 Pillows for the People's Voice Award!

"
Directed & Produced by Rhett & Link
Cinematography and Color Correction by Barrett Phillips
Edited by Derrick Green and Link Neal
Words and Music to "My Favorite Pillow" by Rhett & Link
Production Assistance from Karl Cross, Derrick Green, and Brad Gibson
Special Thanks to Pete Kenny and students from Campbell University!
Agency: Hodges Partnership
Community content is available under
CC-BY-SA
unless otherwise noted.